Easy Workflow builder
It could not be easier to build complex workflows

No code required
Workflow Gui, click and add
With our custom workflow builder you easy add; actions, delays and conditions.
We are expanding the functionality every week to help suite your business, contact us if you have and questions about what the workflow builder can do for you.
Actions
Actions allow you to send emails to customers, or attempt stripe actions like attempting a invoice again
Delays
Delays for a simple way to contact customers during there working day, see more details
Conditions
Conditions allow you to branch workflows depending on factors like, does a customer have a card, does there meta data equal something, do they belong to a plan and many more.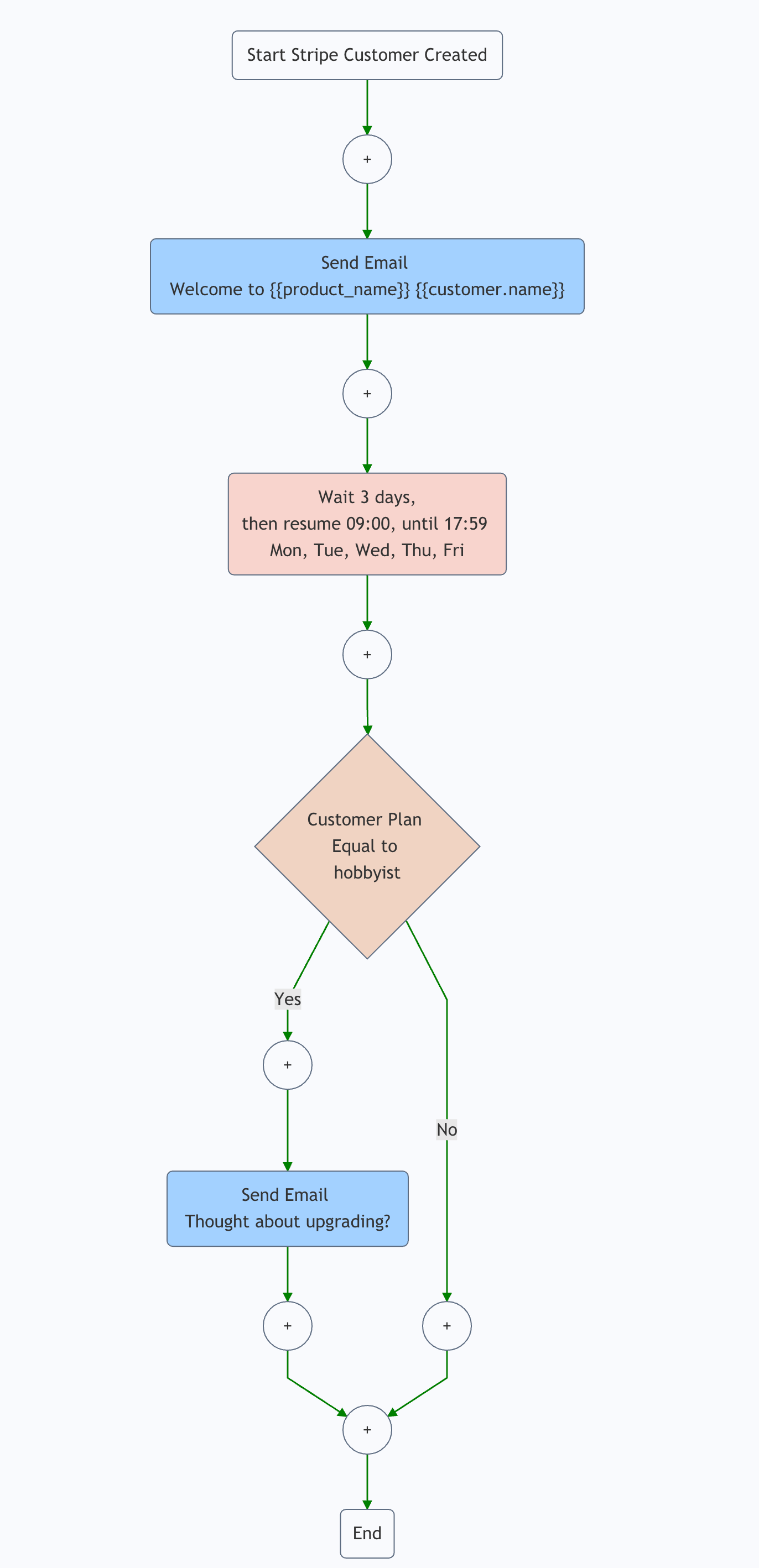 Welcome Workflow Builder Example